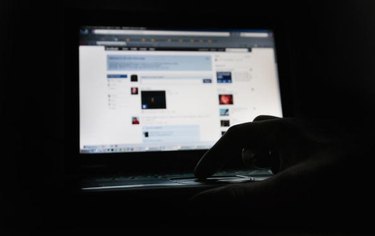 Facebook members use the photo feature as a way to connect and share. "Tagging" is an extended, related feature that allows friends to identify each other by name in photos, videos and other Facebook functions. Tagged Facebook photos appear in the upper strip of a profile page, in news feeds, on walls and on "Photo" pages. If privacy settings allow, you can view all tagged photos of a friend in a few quick steps.
Step 1
Log into your Facebook account using your email address and password.
Step 2
Select the "Profile" tab and click the "Friends" link in the left column.
Step 3
Click the name of a friend to view their homepage. Select the "Photos" option located under their profile picture in the left column.
Step 4
Scroll down to the "Photos and Videos of..." section and click the "Photos" link next to the "See All" option on the right.
Step 5
Click the first photo that appears under the "Photos and Videos of..." section to open the photo viewer. Use the arrows to advance through all tagged photos of the user.