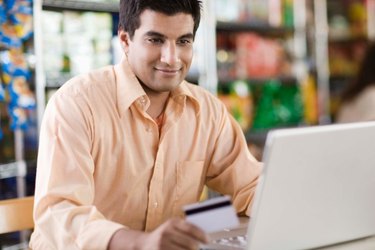 Mehmet C. Oz, better known as Dr. Oz, first appeared on the "Oprah" show in 2004. In 2009, "The Dr. Oz Show" debuted, co-produced by Oprah's Harpo Productions. Dr. Oz received his education at Harvard and the University of Pennsylvania. He became the Professor of Surgery at Columbia University College of Physicians and Surgeons in New York in 2001. With his charismatic personality and ability to tackle even the most personal and confusing medical questions with ease, Dr. Oz has a large fan base -- mostly female. As of early 2011, Dr. Oz can be reached through his television show or Columbia University.
Step 1
Open your Internet browser and go to doctoroz.com.
Step 2
Scroll down the home page to the bottom of the screen. Click on the link titled "Contact Us," which will take you to another page of the website.
Step 3
Fill in the required information, which includes full name, email address, phone, age, address, city, state and zip code. From two pull-down menus you must also choose your area of interest and the subject of your message.
Step 4
Write your message in the box provided. Note that this message will most likely not go to Dr. Oz himself, but a staff member of the television show.
Step 5
Read the terms and conditions before submitting. The terms include acknowledgement that anything submitted to "The Dr. Oz Show" will not be confidential or returned to you, a commitment that you are at least 21 years old and that you are aware that you may not get a response.
Step 6
Click on the "Submit" button. You will be redirected to a page that reads "Thanks for Your Email!" with a list of important numbers, such as suicide prevention and child abuse hotlines.
Step 7
Write a physical letter to Dr. Oz. If you have hard-to-read handwriting, type the letter.
Step 8
Address the envelope to: New York-Presbyterian Hospital/Columbia Milstein Hospital Building Room 7 GN 435 ATTN: Dr. Mehmet Oz. 177 Fort Washington Avenue New York, NY 10032
Step 9
Stamp and send the letter. Include a self-address, stamped envelope inside if you want anything returned. Include an email address or phone number for faster response. Note that your letter or contents of the envelope may not be returned to you and that there may be no response at all.