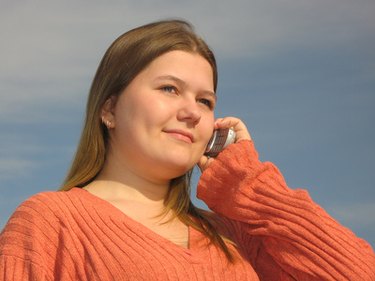 General Motors manufactures vehicles such as Cadillac and Saturn. Many of the late-model GM vehicles are equipped with integrated Bluetooth, which allows you to pair your cell phone with your GM's integrated Bluetooth technology for hands-free calling. GM uses integrated Bluetooth as both a convenience and a safety feature. Drivers who don't have to take their attention off of the road when using their cell phones are less likely to cause accidents, and the convenience of controlling your cell phone from your steering wheel controls is something many drivers appreciate.
Step 1
Get into your GM vehicle with your Bluetooth compatible cell phone and turn both on. Use the dashboard controls to turn your GM's Bluetooth system to its "Discovery Mode."
Step 2
Go to the Bluetooth application on your phone and turn the Bluetooth mode on to its "Discovery Mode." Now your phone will begin searching for other Bluetooth devices within its range. When it locates your GM's Bluetooth, your phone's screen will show the name of your vehicle and ask if you'd like to continue syncing the two Bluetooth devices. Select "Yes."
Step 3
Enter the numeric code that appears on your GM control panel screen into your phone and continue the pairing process. While pairing, your phone will share your contact information with your GM to enable the Caller ID on the dash screen to work.
Step 4
Confirm successful pairing by making a phone call. Make calls using your GM's voice activation, which is done by pushing the "Phone" button on your steering wheel. You can also dial from your phone's keypad and the sound will transfer to your GM's speakers.
Tip
Use GM's Bluetooth website to learn more about your specific GM vehicle's Bluetooth features. Each model slightly differs from the others; familiarize yourself with the features and functions of your specific vehicle to make using your integrated Bluetooth feature as simple as possible.