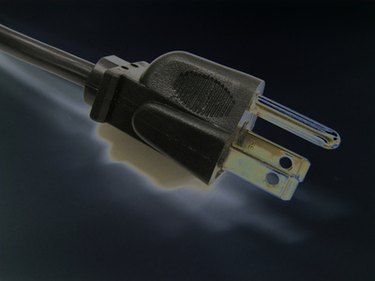 Since its birth in 1927, JVC has experienced numerous firsts in video and audio, such as the first VHS format video recorder in the world in 1976, and the first pocket-sized digital video camcorder in 1995. JVC continues to offer a line of quality electronics products like DVD players and the JVC DVD Digital Theater System for consumers and professionals alike. Troubleshooting your locked JVC DVD player will help you get back to enjoying your DVDs in a matter of minutes.
Step 1
Select the "DVD/CD" function if your DVD player has one.
Step 2
Turn off the power of your DVD player unit if you find your JVC DVD player disc tray locked or see the word "Locked" in the window display. You will find the Power button located on the front panel of the DVD player or DVD deck.
Step 3
Hold the "Stop" key or button down for 5 seconds, and then press the "Open/Close" button on the front panel of the DVD player to open the tray. Your JVC DVD player has a Stop key located on the front panel, and holding the Stop key with your player turned off cancels the Lock mode. On some JVC VCR/DVD players, the Stop key appears on the front panel of the DVD deck as a square icon--press and hold the square icon. Press the "Eject" button on the JVC VCR/DVD player's DVD deck, which looks like a triangle with a bar underneath, after holding in the Stop key for 5 seconds. You will see "Unlock" or "Unlocked" appear on the display panel.
Step 4
Disconnect your JVC DVD player AC power plug from the wall outlet, and plug it back in as another way to cancel the Lock function of the disc tray.
Step 5
Turn on the power of your DVD player unit.