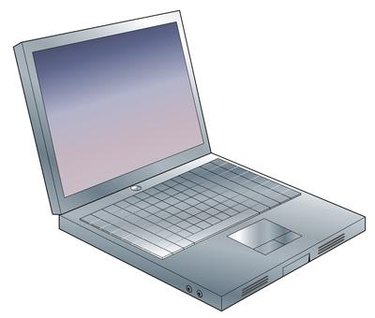 In this age of increasing reliance on computer technology, college students are looking for their own laptops more than ever. However, these types of computers don't come cheap. Even a very basic laptop can cost hundreds of dollars, which is challenging for most student budgets. Some institutions offer laptop grants to those who demonstrate financial need, which may make it a lot easier for students to secure their own portable computer systems.
Chickasaw Nation Higher Education
The Chickasaw Nation offers ready-to-operate laptop computer systems to eligible students through its scholarship program. As of 2010, the laptop offered to eligible students featured a 250-gigabyte hard drive, Windows Vista operating system, 8x-speed DVD/RW drive, a built-in wireless card and two megabytes of RAM. However, students must be enrolled in the Chickasaw Nation and be attending college full time. Selected students can only receive one laptop award during their college careers. The Chickasaw Nation also offers several other scholarship programs that can cover everything from college tuition and textbooks to new clothing.
Michigan Council of Women in Technology Foundation (MCWTF)
The Michigan Council of Women in Technology Foundation offers a laptop grant program to eligible women. Applicants must be legal residents of Michigan with at least a 2.8 GPA. Women can be incoming college freshmen or current undergraduate or graduate students. The council awards three grants each year to cover each student's expenses for a laptop computer, a printer and any required software. Students should also be pursuing degrees in technological fields such as information systems, graphic design, computer science or software engineering. The application packet must include a letter of recommendation as well as a statement or resume of related work experience. MCWTF also offers general college scholarships and research grants to eligible female students.
Carolina Computing Initiative
The Carolina Computing Initiative is one of the programs affiliated with the University of North Carolina, Chapel Hill campus. Incoming UNC students who demonstrate financial need may be automatically approved for a university laptop grant. Applicants must fill out a FAFSA form as well as the College Board's CSS Profile. Students who have previously attended UNC or earned a bachelor's degree are not eligible.
Cash is not awarded; selected students have two purchase options. They can select the standard laptop computer available to grant recipients at the time, which also includes four years of insurance coverage and a security lock. Students who wish to purchase more expensive laptops can have their grant applied toward the cost of such computer systems but must pay for the remaining bill with standard payment options like cash or credit cards. Some students may receive partial laptop grants.