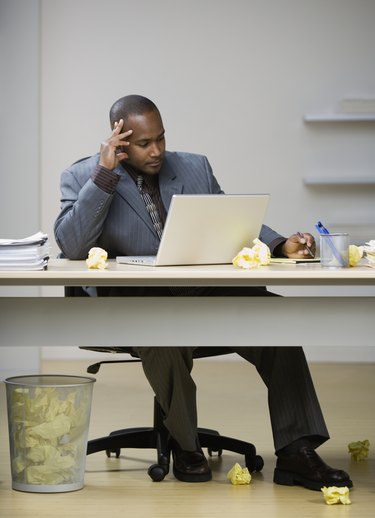 By default, Outlook 2013 blocks images in emails to protect you and your computer. You can, however, choose to enable pictures to display in a single message, messages from certain senders or all messages. Note that if you choose to display images in emails, you run the risk of introducing malware to your computer. In general, do not display images from any sender you do not trust.
Display Pictures in One Message
While viewing the email you want to see the images in, click the InfoBar at the top of the message, and then click "Download Pictures." If you're viewing this message in the Reading Pane, the images will always display when you view the email later. If you've opened this message in a separate window, you must save the message to ensure the images display in the future by pressing "Ctrl-S."
Display Pictures From Certain Senders
While viewing an email from a sender you trust and wish to always see images from, right-click on one of the blocked images in the email, and then select either "Add Sender to Safe Senders List" to add that specific email address, or "Add the Domain @domain to Safe Senders List." The latter choice allows images from any email address with the same domain name, or anyone with an email address that has the same characters after the "@" symbol.
Display Pictures in All Messages
To display all images in all messages, click the "File" tab, select "Options," and then click "Trust Center." In the Microsoft Outlook Trust Center section, click the "Trust Center Settings" button, and then remove the check beside the option "Don't download pictures automatically in HTML e-mail messages or RSS items."