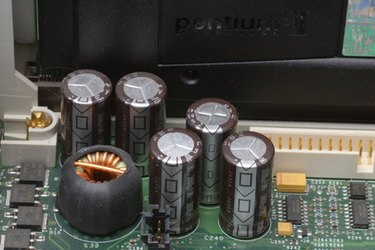 Like many programs included with Microsoft Windows, you can control Paint from the command line rather than within the program itself. The command line allows you to execute Paint's basic functions without navigating menus or opening files. Access the command line using the "Command Prompt" window or the "Run" dialogue box, both located in the "Accessories" section of the Start menu. Type the commands directly into the dialogue box and press "Enter. Alternately, hold the "Windows" key and press "R" to open the Run dialogue.
Open Paint
The command "mspaint" opens the program to a new image file. Type the command without the quotations and press "Enter."
Open a File
Open an image file by specifying the file location on your hard drive. Add a space after "mspaint" and type the full file extension (e.g.: "mspaint c:/folder/subfolder/filename"). Ensure the file name is completely accurate, including the file extension. View an image's exact location by right-clicking on the file and choosing "Properties."
Print
Print an image from Paint directly through the command line by adding a space after "mspaint" and adding "/p" then a filename (e.g.: "mspaint /p c:/folder/subfolder/filename"). The command prints to your default printer. Use "/pt" followed by the name of a printer to print to a specific device.