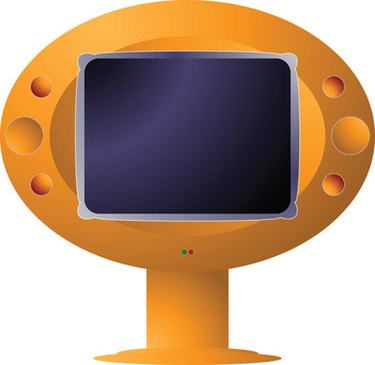 Roku is a device you can buy for $60 to $100 as of 2010, and plug into your television. It connects you to the Internet and allows you to watch streaming video from companies like NetFlix--which means you can watch movies on demand on your television. Roku also has software that tells you how to use the system and lets you do things like pause, fast forward, rewind and browse through libraries of NetFlix movies and then go right to the one you want to watch. Roku also has wireless and Ethernet connections that make it easy to connect with other hardware.
Step 1
Select the Roku you want. The $100 Roku offers higher resolution than the $60 Roku. The basic idea is the same for either model--it allows you to connect your television to the Internet. The reason most people get Roku is to watch NetFlix movies--free with membership--but there are other companies that Roku can access: Hulu (similar to YouTube), H+ (humanist magazine), and Amazon (books and videos). Roku allows you to watch ball games that are not broadcast and listen to music on Pandora radio and MP3tunes. There is no monthly charge for Roku, although some of the companies that you can reach will have a monthly charge.
Step 2
Assemble the Roku device, wires and remote control. The remote control will take two AA batteries (usually included). Plug the Roku plug into an available power outlet. The wires are color coded to match the color coded jacks on the back of your Roku. After plugging in the three color coded (red, yellow and white) wires, the onscreen instructions will lead you through the rest of the setup and synchronization. It will also show you what companies you can connect to and how to use the features like pause, fast forward and rewind. It will also show you how to use the library browse features for each company.
Step 3
Connect to the Internet. If you have a local wireless network, this is easy and you will be lead through the process by the on-line setup video. If not, you will have to run a wire from your computer to the Ethernet connection on the back of the Roku device. For most Internet connections, your first attempt to access them from Roku will generate a code (some companies use numbers and some use letters). You will have to log on to the company's website and enter the code to connect your Roku to their site. If you do not have an account with the company, you will have to set up one at this time.
Tip
Signing up for NetFlix, Amazon or any other services--on their websites--before you start unpacking your Roku box will save you time.
Warning
If you have HDTV (the $100 Roku) you will not have the right cables, this is also true if you do not have wireless--you will need an Ethernet cable. Buy these cables before the Roku arrives and you can install it right out of the box.