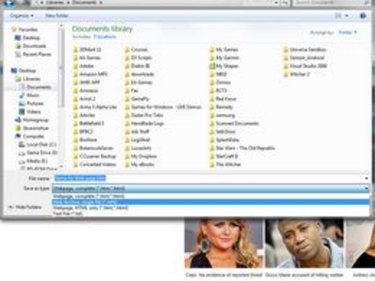 If you find a Web page you really like, or that has information you want to refer back to, you are probably familiar with saving the Web page in your Internet Explorer Favorites. But some websites remove pages after awhile and using a Favorite won't return you to the page if it no longer exists. You can save the page as a file and store it on your computer. This also can be useful if you want to call up the information of a page and will not have Internet access.
Step 1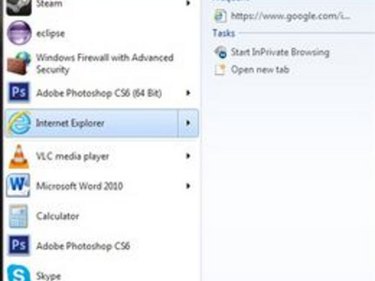 Launch Internet Explorer.
Step 2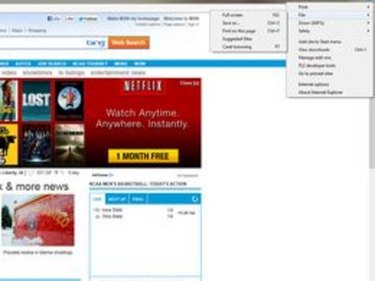 Click the "File" drop-down menu or the "Page" icon.
Step 3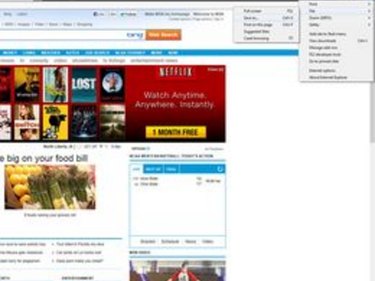 Step 4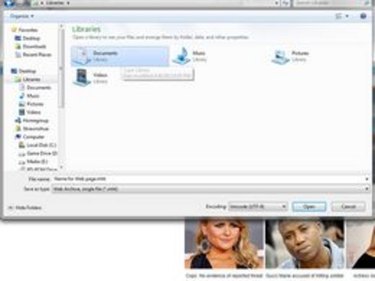 The "Save Web Page" dialog box will open. Navigate to the location where you want to save the Web page.
Step 5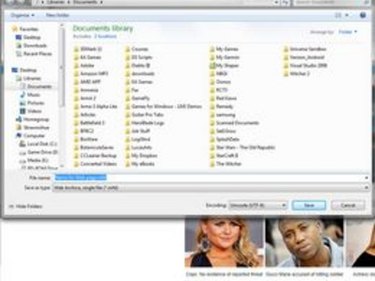 Enter a name for the Web page in the File Name box.
Step 6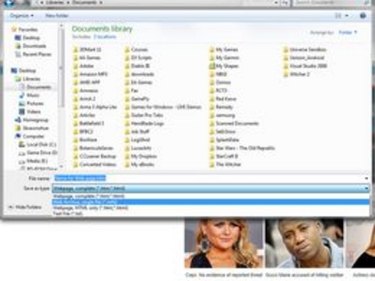 In the "Save As" box you will choose either "Web Archive, Single File," "Web Page, Complete," "Web Page, HTML Only" or "Text File" depending on your preference. If you want to save a snapshot of the Web page, select "Web Archive, Single File." If you want to save the page as it appears, including graphics and frames, select "Web Page, Complete." If you want only the HTML information without graphics, sounds and other features, click "Web Page, HTML Only." If all you need is the text from the web page, click "Text File."
Step 7