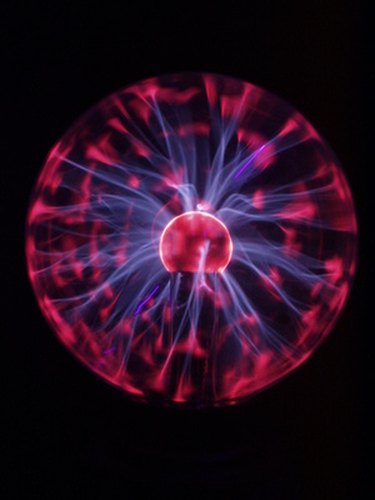 The Pioneer PDP-504PU is a 50-inch widescreen plasma panel that can display computer images, high-definition video and standard-definition video images. A true component television, this panel contains no tuner and no traditional video inputs, as it works with a separate media receiver and video switcher, the Pioneer PDP-R04U.
Dimensions
The PDP-504PU display unit is 50 inches wide, 29 inches tall and 3.9 inches thick, and weighs 83.8 pounds. The PDP-R04U media receiver, which is a necessary add-on to the display, measures 16-9/16 inches wide, 3-9/16 inches tall and 11-11/16 inches deep, and weighs 12.2 pounds.
Audio Capabilities
Each of the PDP-504PU's audio channels has an amplifier which can generate 13 watts of power into its 8-ohm load, measured at a frequency of 1 kHz with 10 percent distortion. The set also includes an SRS virtual surround sound system with TruBass bass enhancement. It lacks speakers, but has speaker wire terminals on its back panel. The PDP-R04U also has both digital and analog line level audio outputs for use with a home theater receiver.
Supported Resolutions
The native resolution of the PDP-504PU panel is 1280 pixels wide and 768 pixels tall. This allows it to display 720p high-definition signals, Wide XGA computer signals, and both 480p enhanced definition and 480i standard definition video.
Inputs
The only inputs on the PDP-504PU are designed to accept connections from the PDP-R04U media receiver. The media receiver, though, has a broad array of inputs. These include three high-definition component video inputs, three s-video inputs and three composite video inputs, all of which have access to analog audio inputs. Pioneer also equips the media receiver with a VGA PC input with audio, dual i.Link Firewire inputs and an RF input for an antenna. The receiver also integrates both an analog and a HD-capable digital television tuner for cable and over-the-air signals.