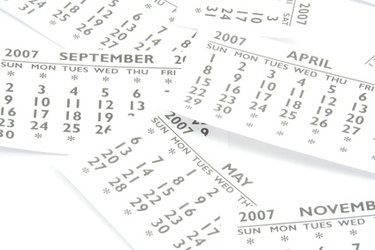 Outlook is Microsoft's software application for managing emails, organizing meetings, and planning your schedule on Microsoft Outlook's calendar. Microsoft Outlook is made both for business use and personal use on home computers. If you are considering whether you should purchase Microsoft Outlook for a computer at home, you should evaluate the cost and other disadvantages associated with Microsoft Outlook before you make your decision.
Cost
Microsoft Outlook is part of the Microsoft Office software package. As of 2010, the cost of the package was several hundred dollars, while there are many free alternatives that provide the same features and functionality, such as Mozilla's Thunderbird. In addition, web-based email clients, such as Gmail, also offer free email services.
System Requirements
Microsoft Outlook is built to run on Microsoft operating systems, such as Windows XP, Windows Vista and Windows 7. If you run the Mac operating system, you can still run Microsoft Outlook virtually. However, there is very little support to run Microsoft Outlook on Linux-based systems.
Integration
Microsoft Outlook is a proprietary software application. Therefore, there is very little integration with other programs, such as Google Calendar. If you currently are using a Google Calendar or other scheduling application, you will need to download and install a 3rd party application to maintain all of your current information or input it manually into Outlook again. In addition, the web-based version of Microsoft Outlook offers more features in the Internet Explorer browser and does not support a full-featured version other common Internet browsers, such as Mozilla Firefox.
Too Much Functionality
Some users feel that Microsoft Outlook provides too much functionality, which may make it difficult to use simple functions such as email and schedule. Many commonly used features may be obscured or hidden because of the number of features available in Microsoft Outlook.