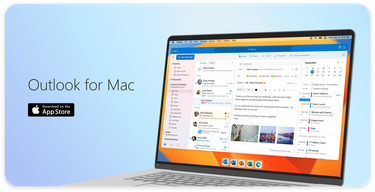 Mac users no longer have to spend money on Microsoft Outlook. Microsoft is making the email service free for Macs, so now there's no need to pay for a Microsoft 365 subscription or Office license to use it. If you use Word, Excel, PowerPoint, or any other Microsoft apps within the subscription, however, you'll need to keep paying for the subscription.
Outlook for Mac supports several email providers, including Outlook.com, Gmail, Yahoo Mail, iCloud, and other providers that support IMAP. The app also supports Handoff, which sends data between devices, allowing you to pick up where you left off on whichever iOS device you're working on.
Other notable features in Outlook for Mac include a widget for calendar entries, a menu bar option that lets you video entries quickly within the app, and native notification support. Microsoft will also be adding Focus Mode, allowing users to create profiles and manage their notifications.