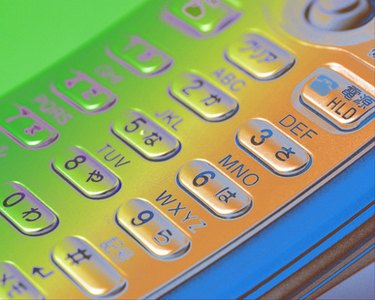 Unlocking your Boost cell phone enables you to use it with other service providers. Boost unlock codes are available from sites such as Unlockitfree, Nokia Free and Trycktill. You may be able to get your unlock code for free, depending on your cell phone's make and model.
Unlockitfree
Step 1
Find your cell phone IMEI number. This number will be requested at the free unlock software website. Press "*#06#" on the phone keyboard and press "Enter." Write down the IMEI number that displays.
Step 2
Navigate to the Unlockitfree website (see Resources). Enter the model number of the phone when asked and click "Find."
Step 3
Input your IMEI number, model number and country of origin when prompted. Select Boost as the cell phone provider and click "Generate."
Step 4
A list of possible unlocking codes will appear. Type in one of the unlock codes given to you. Press "Enter" and restart the phone to see if it's unlocked. Try another code if necessary.
Trycktill
Step 1
Navigate to Trycktill if your phone is an LG, AEG, Maxon, Nokia, Panasonic, Siemens or Vitel. Click on the British flag icon to change the language to English. Type in your phone make and model number in the drop-down menu.
Step 2
Enter your EMEI number. Fill out the rest of the requested information and agree to the terms and conditions. Click "Generate Code" and wait for the results page with possible codes. Follow the specific instructions for your phone make.
Step 3
Restart the phone and see if it's unlocked.
Nokia-Free
Step 2
Download the Nokia Free software to your computer (see Resources).
Step 3
Open the downloaded program. Enter the EMEI number, the phone make and model, country of origin and list Boost as the cellular service provider.
Step 4
Click "Calculate" and wait for an unlock code to appear with on-screen instructions.