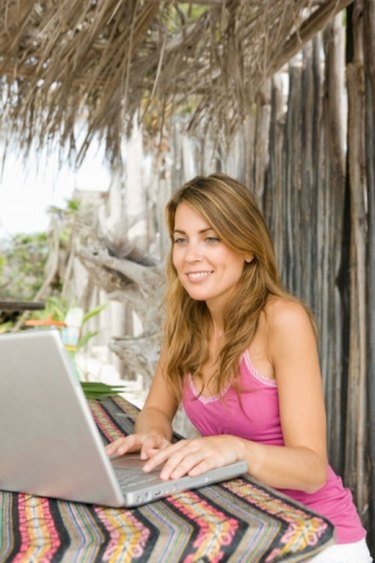 People who create ads on Craigslist include ample detail to boost their chances of making a sale. But posts using a series of abbreviations can get confusing. Shopping online shouldn't feel like wading through alphabet soup. Don't get bogged down by terms such as OBO, SASE or WAC any longer.
Explaining OBO
The abbreviation OBO commonly accompanies classified ads. OBO means "or best offer." Using this term indicates the seller will negotiate on the price listed in the advertisement. However, don't plan on offering too low of a price, or another ad responder might out bid your low offer. Only the seller knows what offers stand. Make sure your best offer isn't too much less than the listed price.
Common Ad Lingo
Other common abbreviations found in Craigslist ads include SASE and WAC. If you're communicating with a seller who will mail an item to you, she might ask for a SASE, or "self-addressed stamped envelope." You mail a SASE to her, and she will use it to mail your purchased item back. WAC means "with approved credit" and often accompanies ads listing houses, cars or other large-ticket items that usually require a loan to complete the sale.
When to Use Abbreviations
Writing an ad using abbreviations lets consumers know details about a product without using up much space. This sort of shorthand makes writing and reading ads quick and concise. Use abbreviations to make your ad look consistent with the style of ads on Craigslist. A wordy ad on Craigslist often indicates a new or inexperienced seller.
Writing Craigslist Ads
Keep your ad simple and informative on Craigslist. After including the brand name and technical description of the item, include very specific details. If you're selling a table, include the height, width and if the legs are removable to make it easier to fit into a vehicle.
Explain any modifications or benefits you've added -- such as additional software or accessories. Include a photo so buyers can see the condition of the item, the exact color and an approximate size. State your price clearly. Does the cost include the additional accessories listed in the ad, or are they a separate cost? Include "OBO," "Firm" or "negotiable" after the price.