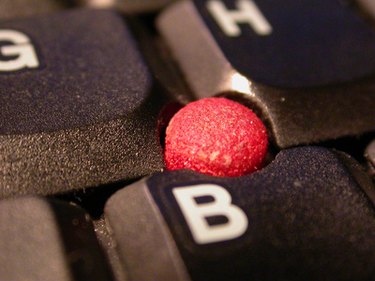 The UltraNav utility controls the functions of built-in pointing devices on the ThinkPad brand of laptops. The UltraNav utility ensures that your Trackpoint and touchpad function optimally. You can use the utility to customize features of your Thinkpad's Trackpoint and touchpad.
Drivers for Your Trackpoint and Touchpad
The UltraNav utility contains drivers that provide Windows with the information it needs to properly interface with your Trackpoint and touchpad. Without the drivers contained in the UltraNav utility, the pointing devices on your ThinkPad may behave erratically or not at all.
Trackpoint and Touchpad Settings
The UltraNav utility adds a special "UltraNav" tab to the "Mouse Settings" utility in the Windows Control Panel. Under the "UltraNav" tab, you can enable or disable your ThinkPad's Trackpoint and touchpad. You can also use the UltraNav utility to change the sensitivity of your ThinkPad's pointing devices and to configure advanced options such as "tap to click."
Access UltraNav Settings
To configure the settings for your Trackpoint and touchpad, press the "Windows" and "R" buttons at the same time. Type "main.cpl" into the "Open" box and press "Enter." Click the "UltraNav" tab.