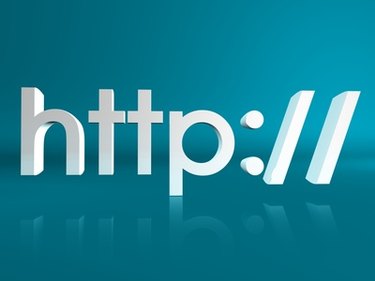 When an individual or a company registers a domain name, they are required to provide WHOIS information. The WHOIS system originally was created as a way for system administrators to contact website owners so that they could assign Internet Protocol (IP) addresses to websites. Domain ID protection conceals this personal information.
Considerations
The Internet Corporation for Assigned Names and Numbers (ICANN) is a private non-profit organization formed in 1998 to coordinate domain and Internet protocol address naming. ICANN requires all domain registrants to provide WHOIS information, which includes the name, address, telephone number and email address of the domain name registrant.
Benefits
Spammers and marketers can easily access the personal information of the individual who registered a domain by performing a lookup in the WHOIS system. Providing personal information online presents a privacy risk to individuals and corporations. Marketers may use the telephone number provided by registrants in order to make sales calls. Domain registration companies may use an individual's address to try to sell domain services. By using a domain protection service, this information is concealed so that registrants do not have to worry about their personal information being leaked over the Internet.
Process
Domain ID protection is provided by domain registrars. ICANN requires the owner or manager of a domain name to provide his personal contact information. With domain privacy protection, a third party becomes the legal owner of the domain, although the domain protection service is simply acting as the landlord of the Internet property. Since the domain protection service is the legal owner of the domain, this company can put its company's own information in as a forwarding service, as opposed to that of the registrant. All emails and contacts will be made to the domain protection service.
Fees
Since the third party must manage the protected domain names, a fee is charged for domain ID protection. Domains by Proxy, a company affiliated with the popular registrar Godaddy, charges $8.99 per domain name per year as of July 2010. Enom, owned by Demand Media, offers domain ID protection for $6. per domain per year. Other companies offer variable domain privacy fees ranging from roughly $5 to $15 a year.
Warning
Carefully consider whether domain ID protection is right for you. Domain ID protection can present legal problems, because the private registration company is the legal owner of the domain. When the domain registrar RegisterFly went bankrupt, many domain holders were left in legal limbo. Customers had difficulty regaining control of their domain names from the bankrupt company. To cancel private domain registration, users usually need to visit a third party website, even if they registered for domain ID protection with their hosting company.