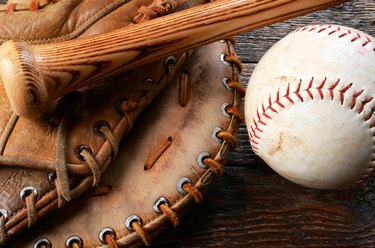 Instead of letting your old sports gear collect dust in your garage, you might as well sell it and make some money, right? SidelineSwap is an online marketplace where athletes go to sell or buy their gear, and it's exactly what every parent needs.
OK, technically you don't have to be an athlete, but you do need to own or be in the market for sports gear. Whether the gear is for you or your kids who are picking up yet another new sport, chances are good that SidelineSwap will have what you need.
Lots of different sports are represented on the app, including baseball, football, soccer, tennis, lacrosse, snowboarding, hockey, and figure skating. Browse around until you find what you're looking for, then you can either buy the item, make an offer, or send the seller a message. Or you can list your own items.
The concept is very similar to eBay, but without the bidding. You can check out the feedback on sellers and full descriptions of the items.
Visit SidelineSwap to start clearing out clutter in your garage now (or adding to it).