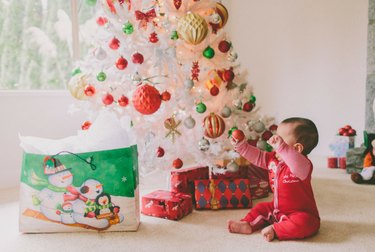 Since Toys "R" Us has officially closed its doors (RIP), Amazon is intending to fill the void this holiday season. The online retail giant will be publishing a holiday catalog advertising nothing but toys, according to Bloomberg.
The catalog will be printed and sent to millions of homes, plus it'll be handed out at Amazon's newly acquired grocer, Whole Foods. The toys, of course, will need to be ordered directly on Amazon.com.
Amazon already has your address, but the company also knows if you've bought toys in the past. If you have, a toy catalog will likely be coming your way sometime in the fall.
Printed holiday catalogs are a tradition in the U.S., so it isn't just a smart business move for Amazon, it's a fun way for your kids to pick out exactly what they want (you know, for Santa or Hanukkah Harry).