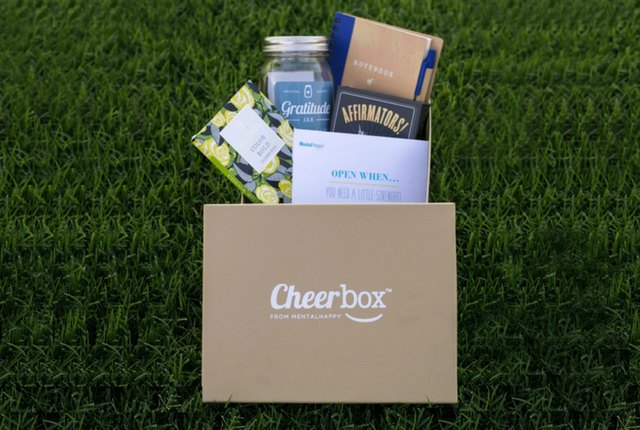 More and more companies are starting to recognize the importance of the mental health of their employees. Last year, a woman sent an email to her company letting everyone know she was taking time off to focus on her mental health. The CEO of the company emailed back a supportive message, reaffirming her decision.
MentalHappy is helping companies encourage happiness, healing and overall well-being among their employees by sending custom care packages called Cheerboxes. Each box is designed based on whatever life event the recipient is going through, including illness or injury, loss, new parenthood, divorce or breakup, celebration or appreciation, or general life encouragement.
Of course, a Cheerbox can be sent by anyone to anyone—not just companies. To get started, head over to the MentalHappy site and fill out the request form. A happiness expert will put together a customized care package that you'll approve before it's sent to your recipient. Each package is $89.