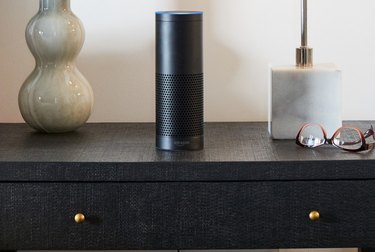 Midterm election day is coming up on Tuesday, November 6th, and Amazon's Alexa has all the voter and election information you need.
Leading up to the election, Alexa can provide users with voter registration deadlines and polling and ballot information, like when the polls open in your area and what's on your ballot, according to an Amazon blogpost. You can ask questions like, "Alexa, what does it mean to vote yes (or no) for [state] [ballot measure]?" or "Alexa, who is running for Senate in [state]?"
Once the polls are closed, Alexa will be able to give real-time election results and post-election outcomes. She'll be able to answer questions like, "Alexa, who is winning in [state]?" and "Alexa, how many seats did [party] gain?"
Echo Show devices will also provide visual graphs along with vocal election answers from Alexa. Amazon says it has a "war room" of writers, engineers, and data scientists to make sure Alexa is giving the most accurate information in real-time.