When you gotta go, you gotta go. And when your kids gotta go, they really gotta go.
Flush is an app that locates the nearest public restroom wherever you are around the world. Simply open the app, and the closest toilets to your current location will populate. You also have the option to search for a specific location if you want to plan ahead. The app even provides directions.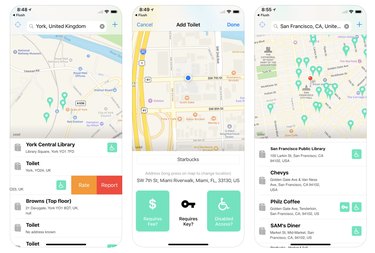 The app has over 190,000 restrooms in its database, plus it provides information about whether or not toilets are accessible for people with disabilities, if you need a key or a code to enter, and if the facilities are free.