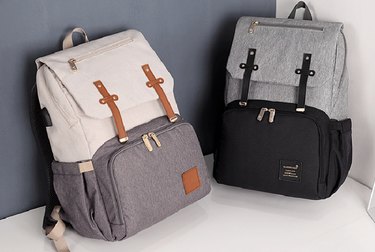 As mom to a toddler with another one on the way, I've been on the hunt for the perfect diaper bag. I don't have unreasonable demands—the bag just needs to have plenty of space inside with ample pockets for both newborn and toddler things. Plus, it needs to, you know, not be ugly.
Well, good news for me (and for you), I found the perfect bag! Bebe Luv's Kaylee Diaper Backpack is not only stylish and spacious, it comes with so many features I didn't know I needed. First of all, the bag comes in five low key colors (gray, dark gray, navy, black, gray beige, and gray black) and the fabric is waterproof for the countless times your bottles and sippy cups leak.
There are two pockets for bottles or sippy cups (or your own necessary beverage) that have multilayer thermal insulation so you can maintain the temperature for long periods of time.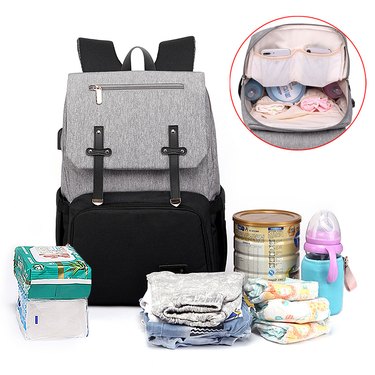 But the most exciting feature of the bag is its USB charging port. If you forget to charge your phone before you leave the house, your bag can take care of it for you. It also charges a USB bottle warmer, which is currently free when you buy the bag, and it has a slot for your laptop. You just need to attach a power bank so your devices can be charged on the go.
The Kaylee Diaper Backpack is on sale for $108 (which includes the free bottle warmer). You can buy it here.