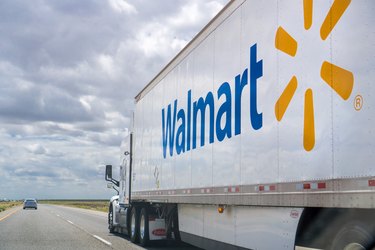 Walmart understands that when you need deodorant, you need it now (or tomorrow). The company also gets that if Amazon speeds up its delivery options for Prime members, it probably should as well—which is likely the reason for offering free one-day delivery.
Free one-day delivery will be offered on up to 220,000 items on Walmart's online store for orders over $35, and you won't need a subscription. The service is currently available in Phoenix and Las Vegas, with Southern California being added this week. By the end of 2019, the free service will be offered to 75 percent of the U.S.
It doesn't beat Amazon's newly announced decision to offer one-day delivery for Prime members with no minimum requirement, or its same-day delivery option for select Prime items. But it's certainly a quick way to receive your Walmart items without actually going into a store.