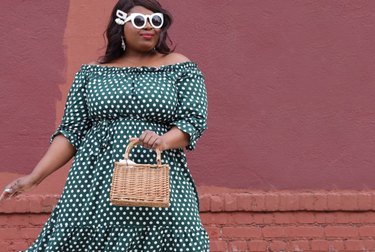 Amazon is bringing on a new feature that will help you replicate a look you saw somewhere like Instagram or in a magazine.
At Amazon's re: MARS (machine learning, automation, robotics, and space) 2019 conference, the company announced a tool called StyleSnap, which ultimately helps you shop.
To get started, click the camera icon in the upper right hand corner of the Amazon App and select the "StyleSnap" option. Then upload a photo or a screenshot of an outfit you want to buy. StyleSnap will recommend similar items available to buy on Amazon that match the look in the photo.
The tool relies on deep learning technology, which means if you upload a photo of a yellow sundress, it'll show you similar sundresses, not just other clothes that happen to be yellow. Brand, price range, and customer reviews are also taken into consideration when recommendations are offered.
A release date hasn't been announce.