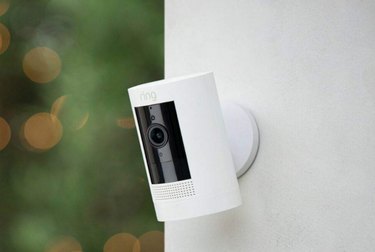 Home security is important. We all know that. But figuring out how to mount security cameras without breaking the bank—and the exterior of your home—can be a challenge.
Ring just announced a new Alexa-enabled security camera that can be mounted without causing any damage to the walls when mounting it. The Ring Stick Up Cam can be stuck to a flat surface or mounted to a wall using the versatile mounting bracket, and it can be used inside or outside.
So, if you want a security camera without committing to drilling holes in the wall (great for renters), this could be the one for you.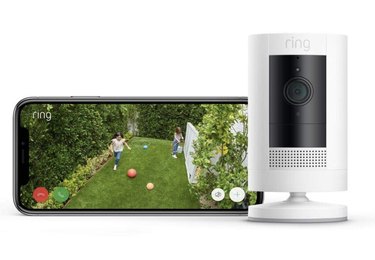 Use the live view through the Ring app to check on your home at any time. You can see, hear, and talk to anyone on camera. All of your Ring devices can be connected using the app, and if you want to be alerted when motion occurs, you can adjust the motion detection to your preferences.
The Ring Stick Up Cam is available for preorder now and will be released on October 23rd. One camera is $99, and the stick up mount is an extra $19.