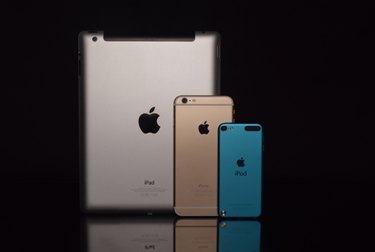 If you have an extra iPhone or Android laying around, you can easily turn it into a video security camera—for free!
Presence is an app that gives you a live view of your home at all times. It works great as a home security camera, a baby monitor, or a way to keep an eye on your pets while you're away.
Here's how it works
Download Presence on your old iOS or Android phone or tablet, as well as on your current smartphone. Register for free, then set up the old device in the direction you want to keep an eye on. Recorded video alerts will be sent to your phone when something happens. You can adjust motion detection sensitivity to only receive the recorded videos you want.
You can have a 2-way conversation through the camera and remotely switch between front and back cameras. Since the camera doesn't have night vision, you can also remotely turn on the camera flash for improved visibility.
The app provides 50MB of free encrypted cloud video storage for your motion detection recordings. But if you need more storage space and advanced motion detection features, you can upgrade to Presence Pro Video for $4.99 a month or $49.99 annually.
There's also the option to install wireless sensors and connect smart plugs, lights, etc. to your smartphone. Multiple users can be connected to a single camera at the same time.
Presence a pretty easy way and very inexpensive way to set up a home security system. Download the app free for iOS and Android.