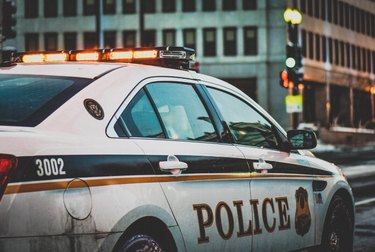 As police brutality worsens, an iPhone shortcut that can help hold police accountable is gaining popularity. "Hey Siri, I'm being pulled over" is a feature that will record your interaction with the police if you get pulled over.
The shortcut needs to be downloaded on your iPhone. Once it's there, all you need to do is say "Hey Siri, I'm being pulled over," and she'll dim the brightness on your screen, stop incoming calls, and pause music if it's playing. The camera on the front of your phone will turn on and start recording video and audio. You even have the option to pre-program a text message to be sent to an emergency contact when the feature is activated.
Of course, recording police interactions won't stop racial discrimination and misconduct. And certainly not every police officer needs to be recorded, but there's no harm in recording anyway.
Here's how to download the shortcut
Make sure your iPhone is updated to at least iOS 12.
Download the Shortcuts app from the App Store.
Go to Settings > Shortcuts. Toggle Allow Untrusted Shortcuts to on.
Using Safari, click on this link.
Give the program access to your location.
Give it a try first to make sure everything is set up and working properly.