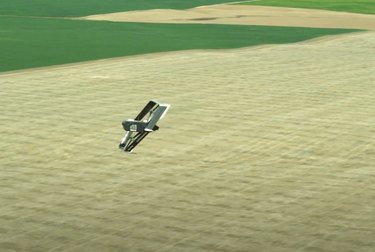 Amazon can now officially use its Prime Air delivery drones to deliver packages to customers. The FAA has granted the company Part 135 Certification, which gives the green light to use small drones to deliver merchandise.
The goal of the Prime Air program is to deliver a lightweight package by drone in 30 minutes or less after a customer places an order.
Don't expect a drone delivery right away though, because according to Amazon, the company will first need to begin testing the system to ensure safety.
"This certification is an important step forward for Prime Air and indicates the FAA's confidence in Amazon's operating and safety procedures for an autonomous drone delivery service that will one day deliver packages to our customers around the world," David Carbon, Amazon's vice president of Prime Air, said. "We will continue to develop and refine our technology to fully integrate delivery drones into the airspace, and work closely with the FAA and other regulators around the world to realize our vision of 30-minute delivery."
The first delivery drone debuted last year with the ability to delivery packages that weight under 5 pounds and up to a distance of 15 miles in 30 minutes or less.