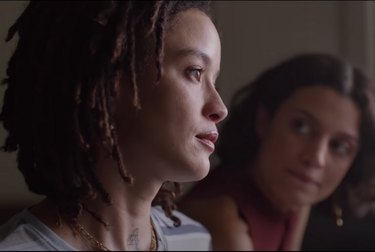 October is LGBTQ+ History Month, and in celebration, Oreo released a Pride video that has very little to do with Oreos, but a whole lot to do with love and acceptance.
The video is called Proud Parent, and it tells the story of Jen, a young woman who introduces her girlfriend Amy to her parents and family for the first time. The commercial is beautiful and raw, and you're probably going to need a box of tissues nearby when you watch it.
Made in partnership with PFLAG National, the largest family and ally organization in the U.S., Proud Parent was created as a way to create a more accepting world through LGBTQ+ allyship.
"Oreo and PFLAG's Proud Parent film tells the story of love, family ties, and celebrating authenticity, while championing the notion that a loving world starts with a loving home," Oreo said in a press release. "This film highlights the true importance of family love, support, and affirmation."
Oreo also created packs of rainbow-colored Oreos, with each of the seven colors representing a color on the Pride flag. The company is giving away 10,000 packs of the limited-edition Rainbow Cookies to reward those who demonstrate acts of allyship that benefit the LGBTQ+ community.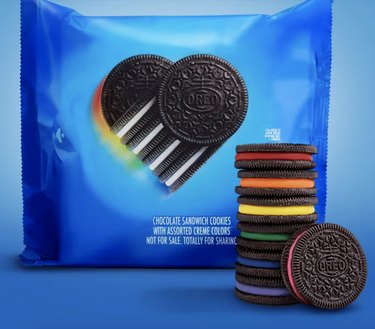 The Rainbow Cookies won't be sold in stores, but to get your hands on one, you can participate in Oreo's #ProudParent campaign. To enter, share a photo of what allyship means to you on Instagram or Twitter. Photos must use the hashtags #ProudParent and #Giveaway, and @Oreo must be tagged in posts. The first 10,000 applicants will win.