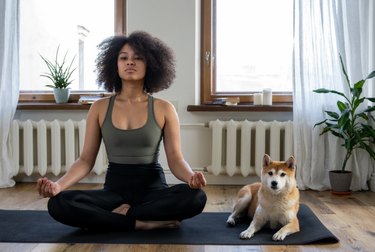 New year, new fitness apps to try... and then probably quit within a week, because ugh fitness apps. Here's the thing though, not all fitness apps are terrible. In fact, some offer enough variation and motivation to stick with whatever goals you may have.
Whether you want a quick workout, a class with weights, yoga, or a workout that focuses on a certain body part, these apps might have exactly what you need to stick with it.
Nike Training Club offers multi-week programs that include "a prescribed series of workouts, nutrition tips, and wellness guidance to help you build healthy habits and see results that last." Choose from on-demand, studio-style classes that range from 5 to 60 minutes and can be done at home or in the gym for any fitness level. Classes include strength, yoga, cardio, bodyweight, HIIT, and boxing and are led by Nike Master Trainers. NTC suggests workouts for you, and the more workouts you do, the more personalized the suggestions get.
​Subscription:​ Free with option for in-app purchases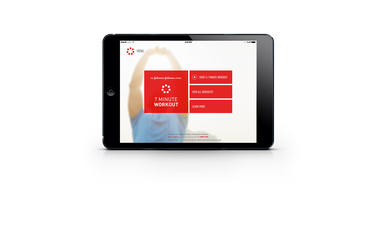 When you're short on time but want to get your sweat on... or at least the beginning of a sweat, 7 Minute Workout is a great option. There's a subscription option that offers more routines, but the free version gives you a few classes, as well as constantly changing "freestyle" workout that includes 12 exercises, which include tricep dips, jumping jacks, squats, and crunches.
​Subscription:​ Optional 7-Club subscription ($9.99/month or $59.99/year)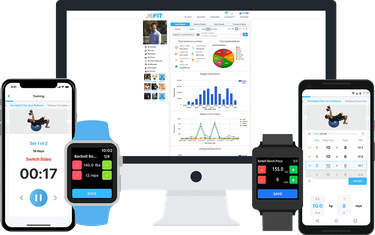 Jefit offers a community of over 8.8 million people who you can connect with to receive tips, feedback, and support to help you reach your goals. When you sign up, you'll be asked if you work out at home or at a gym with equipment, and you'll be asked to input your goals and level. In addition to receiving exercises based on a focus area, you can make a fitness plan, set a schedule for reminders, record your training logs, and track your workout.
​Subscription:​ Optional Elite subscription ($39.99)
While you'd have access to all of Lotus Yoga's classes through a subscription, the app also offers free classes sorted by category, level, focus, and duration. You can take a class that lasts only a few minutes all the way up to an hour.
​Subscription:​ Optional Pro membership ($18.99/month or $36.99/year)

After you create a free account with FitOn, you'll get started by entering your personal info, including your age, heigh, and weight goals. You'll decide how many workouts you want to complete each week and how long you'd like each class to be. Using your answers, the app creates a personalizes schedule for you. If you prefer to skip the personalization, you can find a class based on length, intensity, target area, or choose the class based on a celebrity trainer you like, including Julianne Hough, Gabrielle Union, Jeanette Jenkins, and Jonathan Van Ness.
​Subscription:​ Optional FitOn Pro ($69.99/year)