Paway is a free dog walking app for dogs and their humans. It provides dog-friendly routes, gives live alerts to keep dogs safe, and offers a community of local people looking to connect with other dog owners.
Create a profile for your dog. You'll be asked a series of questions, including your dog's approachability, the length of time you want to walk your dog, and your location. This information is used to help personalize your experience. And if you pass another dog while on a walk, the app will tell you if that dog is friendly with other dog. That dog just has to have a profile with Paway.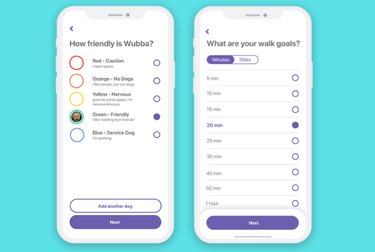 The app will suggest a dog-friendly route, or you can set up your own route. Similar to Waze, you can send Paw Reports to the community, like if a location has certain hazards, amenities, or things dogs will love. You can explore your local map to see nearby dogs and other relevant info.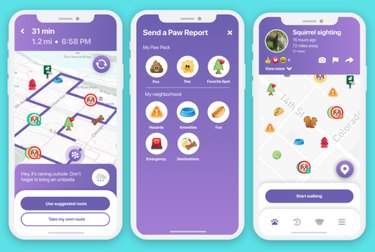 While Paway offers info on other dogs, as well as a community of dogs and their people, it seems like it makes the most sense to use the app as a map to find the best routes. You know, like Waze.
Download Paway free for iOS.