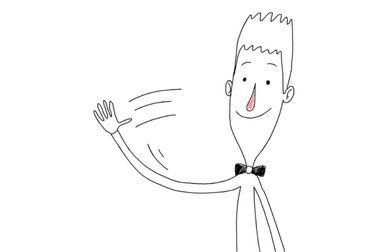 Being an animator just got a whole lot easier. PicsArt Animator is an easy-to-use app that lets you create simple animations and cartoons. It's a great way for kids (and grown ups) with a basic understanding of animation to explore their creativity and learn more. It's 100% free, so there's nothing to worry about if it ends up not being your thing.
The app comes equipped with fun animation features, including frame-by-frame animation, customizable drawing and sketching tools, frame duplicator, editing, animation stickers, and a tool to record voiceovers. A layer system allows you to work smoothly with your animation, so any mistakes can be corrected immediately.
To get started, you can choose a photo from your gallery as a starting point, or you can use your finger to draw on a blank screen. You can even animate yourself into an emoji. The animations are created in either GIF or video format—whichever you choose. From there, you can share directly to social media or save the project.