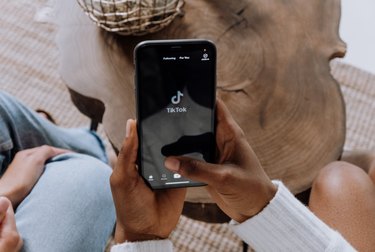 TikTok is fun, entertaining, and annoyingly addictive — herein lies the problem. There are practically endless clips to watch on TikTok, and if you aren't careful, it can take up way more of your time than you intended. So, if you've had your go at TikTok and are ready to say farewell for good (or if you're ready for your child to say farewell and join the family again), check out how to delete an account below.
Open the TikTok app.
Navigate to your profile page by tapping "Me" in the bottom right corner.
Tap the 3-line menu icon in the top right.
Tap Manage account.
Select Delete account at the bottom of the page.
Read the fine print before deleting your account to make sure you're good to continue.
Tap Continue.
Depending on how your account was create (via email, phone, etc.), you may have to verify that you're the owner of the account before deletion.