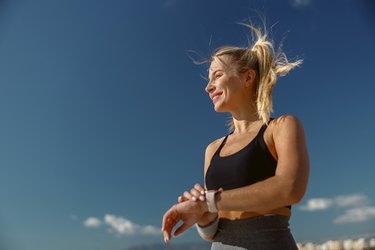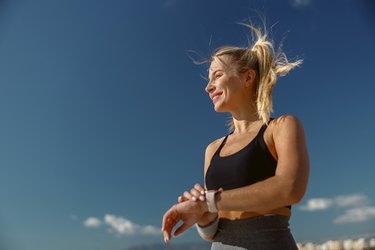 Lululemon yoga pants are arguably the most comfortable yoga/running errands/everyday life pants you can find, but they're also ridiculously expensive. In fact, everything Lululemon sells is pretty pricey. The retail company has a new program that lets you trade in your old gear to receive a card that you can use in store and online, saving you money on new items and doing something good for the environment.
The Like New program will accept your gently used yoga pants, tank tops, jackets and most other clothing that's in good condition. You'll need to take the gear into your local store where the sales reps will determine whether or not they'll accept it. If they do, it'll be refreshed to be resold to someone new, and if not, you can take it home with you. The company's goal is to build a circular ecosystem.
"We're keeping more of our gear moving and out of landfills," the company states. "Lululemon Like New, our resale program, is now available across the U.S., lessening our carbon footprint and helping restore a healthy planet. We're reinvesting 100% of Like New profits into our sustainability initiatives, including circular product design, renew and recycle programs, and store environmental programs."
How much can you get for your old gear?
$5 for tank tops, shirts, shorts, and skirts
$10 for hoodies, sweatshirts, pants, crops, leggings, dress, and bags
$25 for outwear
Gear that won't be accepted includes damaged gear, accessories, yoga props, intimates, collaborations, swimsuits, ivivva, and self-care products.