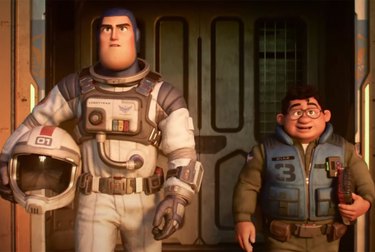 Pixar's ​Lightyear​ will hit theaters on June 17, but those who were lucky enough to attend this week's premiere or see an advanced screening are calling it the movie of the summer. And not just that, a cinematic masterpiece with arguably the most adorable character ever to grace our screens — Sox the robot cat.
​Lightyear​ ventures into the ​Toy Story​ universe with a unique concept. The movie isn't about Buzz Lightyear the toy, but a movie within a movie about Buzz the space hero — one that Andy and his friends would have watched as young kids, causing them to want to buy the action figure.
Chris Evans voices Buzz, along with the voice talents of voice talents of Keke Palmer, Uzo Aduba, Peter Sohn, James Brolin, Dale Soules, and Taika Waititi.
People who have seen the film are tweeting their reactions, and it's very clear that your kids (and you) are going to love it.