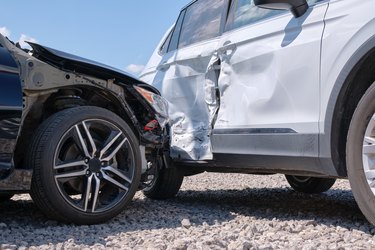 Apple's new Crash Detection feature on the iPhone 14 series can potentially save lives. Once enabled on your new phone, the feature will automatically call emergency services when a severe crash is detected.
An alert will be displayed on your iPhone and will automatically make an emergency call after 20 seconds unless you cancel the alert. If you're unresponsive, your iPhone will play an audio message for emergency services informing them that you've been in a crash. It'll give them your latitudinal and longitudinal coordinates with an approximate search radius.
If you've already called 911, Crash Detection won't override your existing call. If you're wearing an Apple Watch at the time of the event, your iPhone will dial emergency services but the features will be routed through your watch.
How to turn Crash Detection on or off
Crash Detection is on by default, but you can turn off automatic emergency calls and alerts by going to Settings > Emergency SOS, then turn off Call After Severe Crash. You can turn the feature back on by following the same steps.
If you have third-party apps designed to detected car crashes on your device, they will still be notified.