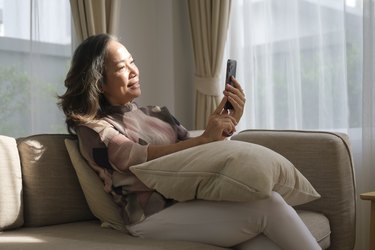 If your iPhone's wallpaper photo brings you immense joy, you'll be happy to learn that in phones running iOS 16, it's possible to shuffle your lock screen. Using photos from your photo library, you can choose to shuffle your photos based on certain people, pets, nature, and/or cities. You can select the frequency of the shuffling — either hourly, daily, on tap, or on lock.
How to set up your iPhone's wallpaper shuffle
Press and hold the existing wallpaper on your lock screen.
Tap the blue + button in the lower right side of the screen.
Tap Photo Shuffle from the top row of menu options.
Select the people, pets, nature, or city photos you'd like to include. You can select as many people as you want.
Set the Shuffle Frequency.
Tap Use Featured Photos.
Tap Add in the upper-right corner of the screen.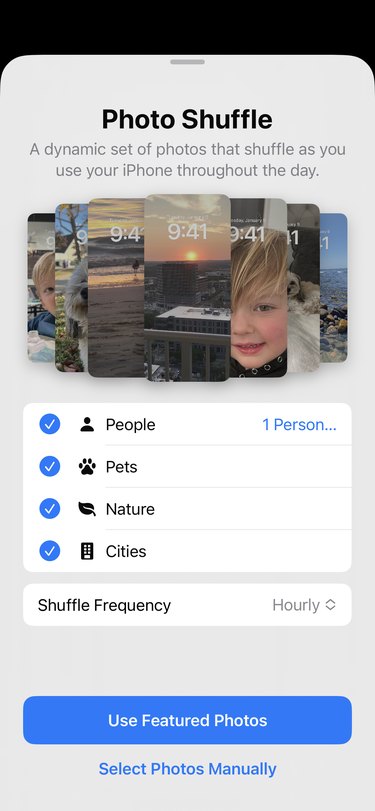 If you change your mind, you can easily change your wallpaper back to normal.