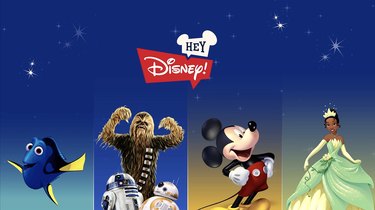 Disney's first home voice assistant, Hey Disney, is going to be available on Echo devices soon. The feature was announced by Amazon at CES 2023, and in the coming months, you'll be able to get it from the Alexa Skills Store or with an Amazon Kids+ subscription.
Kids (and grown ups) can say "Hey Disney" to hear the voice assistant interact just as the Alexa voice assistant currently does.
"You'll be able to get the weather with Mickey, joke around with the galaxy's funniest droids C-3PO and R2-D2, go on adventures with Dory or Olaf, listen to your favorite Disney stories, plus a lot more," Amazon notes.
The folks over at Mashable were able to test out the feature and reported that there will be over 20 Disney characters to choose from, in addition to Star Wars and Pixar characters. There's a main voice assistant called Disney Magical Companion that leads the dialogue while other Disney characters chime in.
Hey Disney first became available at select Walt Disney World resorts last year, so you had to book a room to be able to try it out. That's all changing now as anyone with an Echo device will soon have access to the magical new voice assistant.
To receive an email when Hey Disney is available, sign up here.