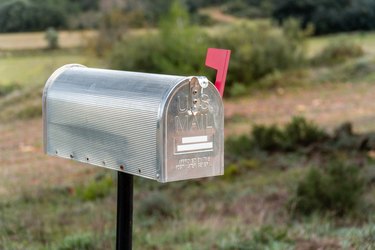 When you leave town, it's nice to know that your mail isn't piling up in your mailbox and indicating to passersby that you haven't been home in a while. Unless you have someone bringing in your mail every day, the safest route is to put your mail on hold.
USPS Hold Mail requests can be set for a minimum of three days and a maximum of 30 days. You have to put in your request at least one business day before you want it to take effect. The request is for everyone who lives at the address, not individual people, and you can only have one Hold Mail request at a time.
There are three ways to set up a USPS Hold Mail Request: over the phone, in person, and online. The simplest is to set it up online, but for some, that isn't always an option.
How to set up a USPS mail hold request online
Login to your free USPS account (or sign up for one).
Check if USPS Hold Mail is available for your address. Type in your address and tap Check Availability.
If it's available, enter your ID using your phone number.
Afrer your ID is confirmed, fill in the dates and submit the request.
How to set up a USPS mail hold request on the phone
Call 1-800-ASK-USPS (1-800-275-8777) to place a request over the phone. If the wait time is long, you might have quicker results by calling your local post office to make the request.
How to set up a USPS mail hold request in person
If you prefer to go into your local post office, you can submit a request to hold your mail in person. You will be given PS Form 8076. Keep track of your confirmation to make sure your request is accepted.