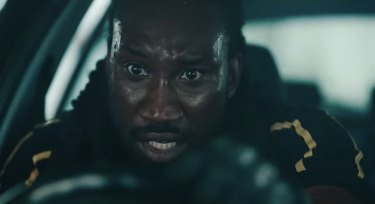 Winter is coming, so it's about that time to find some new shows and movies to watch as you cuddle up with a blanket and endless amounts of holiday cookies.
Just in time for all the cold weather, Hulu is bringing back the 12th and final season of "Letterkenny," as well as a slew of classic movies like "Airheads," "The Bourne Identity," "The Matrix," "Tombstone," and "Splash."
Hulu is also releasing the first season of the new original series "Culprits" and the 2023 movie "Maggie Moores(s)" starring Tina Fey and Jon Hamm.
Check out the full lineup below.
CoComelon – JJ's Animal Time: Complete Season 2
One Piece: Complete Season 11
The Bourne Identity | 2002
The Bourne Supremacy | 2004
The Chronicles Of Narnia: The Lion, The Witch And The Wardrobe | 2005
The Chronicles Of Narnia: Prince Caspian | 2008
The Chronicles Of Narnia: The Voyage Of The Dawn Treader | 2010
The Day The Earth Stood Still | 2008
Hansel And Gretel: Witch Hunters | 2013
House Of Flying Daggers | 2004
Johnson Family Vacation | 2004
The Matrix Reloaded | 2003
The Matrix Revolutions | 2003
National Treasure: Book Of Secrets | 2007
Planet of the Apes (2000) | 2001
A Walk in the Woods | 2015
The Jingle Bell Jubilee | 2023
We Live Here: The Midwest: Documentary Premiere
A Historia Delas: Complete Season 1
Snapped: Complete Seasons 16-18
I Survived . . . Complete Season 5
I Survived a Crime: Complete Season 1
The Bling Ring: Special Premiere
Culprits: Complete Season 1
The Mission: Special Premiere
Maestra: Complete Season 1
Meet Me Under the Mistletoe | 2023
The Matrix Resurrections | 2021
Science Fair: The Series: Complete Season 1
Moving: Complete Season 1
Undead Unluck: Series Premiere
Dragons: The Nine Realms: Complete Season 8
Swamp People: Complete Season 14
I Was Possessed: Complete Season 1
A Nurse To Die For: Special Premiere
Top Shot: All-Stars: Complete Season 5
Such Brave Girls: Complete Season 1
2 Days In New York | 2012
The Retirement Plan | 2023
Dragons of Wonderhatch: Complete Season 1
Woori the Virgin: Complete Season 1
Boom For Real: The Late Teenage Years Of Jean-Michel Basquiat | 2017
Horimiya: Season 2 Premiere
Murder In-Law: Complete Season 1
Nightwatch: Complete Season 5
Truck Night in America: Complete Season 1
A View To Kill For: Special Premiere
Operation Napoleon | 2023
Mushoku Tensei: Jobless Reincarnation: Season 2 Part 1 Premiere
Once Upon a Time In Hollywood | 2019
Letterkenny: Complete Season 12
The Devil is a Part-Timer!: Season 2, Part 2 Premiere
Rewind the '90s: Complete Season 1
Raffa: Complete Season 1 (SUBBED)
Married at First Sight: Complete Season 16
An Amish Murder: Special Premiere
Happy Face Killer: Special Premiere
The ABCs Of Death 2 | 2014
Vanishing On 7th Street | 2010
Zombieland: Double Tap | 2019