TracFone prepaid cell phones use SIM cards that contain your phone number and personal information. Activating a TracFone SIM card is relatively simple since the phone does much of the work automatically after you submit your information.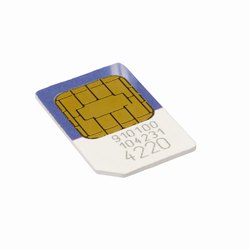 Step
Open your Internet browser. Go to TracFone.com and click on the green "Activate Phone, Add or Buy Airtime" section. On the next page, click the "Activate/Reactivate Phone" section near the top.
Step
Click the "Activate my TracFone with a new number, or Reactivate my TracFone" radio button. Scroll down to the section with the photos of cell phones. Click the name of the brand you're activating, such as Motorola, LG or Nokia. Click on the image of the phone that has your model number. When you click the model number, a larger image of your phone will appear in the "Selected" section on the right. Click "Submit."
Step
Click the "Register" button to sign up for a new TracFone account. Or, type your email address and password in the login boxes if you have already signed up for an online account. In the "Create Account" section after you click "Register," type your personal information (e.g. name and address), account information (e.g. email address and password) and security question in the spaces provided.
Step
Click the "Help" button next to the "Serial Number" box in the "Add your TracFone to this Account" section. Select the specific brand and model of your phone. Follow the instructions given to retrieve the phone's serial number, or "ESN" or "IMEI." Type the serial number of your TracFone in the "Serial Number (also called IMEI)" box.
Step
Click the "I don't have a phone number yet" checkbox to gray out and disable the "TracFone Telephone Number" box. Type a nickname for your TracFone in the "TracFone NickName" box, if desired. Click the "Submit." When TracFone completes your activation, your phone receives a text message confirming the activation.