Tracking orders in eBay is easy and convenient. The tracking feature provides information about the location of your package, dates & times, status and estimated delivery. This information is especially useful if you are waiting on a package as a birthday gift or Christmas present!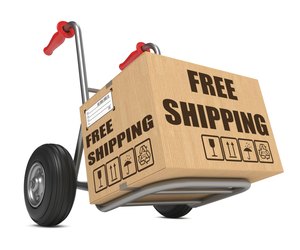 credit: Tashatuvango/iStock/Getty Images
Track a shipment using the eBay website
Tracking information for your purchases is located on the eBay website. To access the tracking information you will need to sign into your eBay account and navigate to "My eBay". The menu on the left side has a link for "Purchase History" and contains all of your eBay purchases. Simply find the order in the list you are interested in tracking and look for the "Tracking number" link. This link is highlighted in blue and you can click on the link to view the shipment information.
Tip: You will also receive an email from eBay about the purchase shipment which includes a tracking number. You can click on the tracking number link directly from the email.