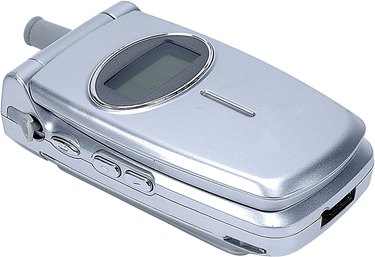 A lost or stolen cellular phone can be a terrifying experience. Smart phones can hold music, personal photos, lists of contact information, emails, text messages and shortcuts to your social networking services. Even basic phones reflect personal information in stored contacts and call history. Luckily for its customers, Sprint has the capability to deactivate cell phones remotely, disconnecting them from service and barring them from reactivation under a different account. Sprint recommends such deactivation for lost or stolen phones. Phones that are recovered after loss may be reactivated by Sprint with the account holder's consent.
Step 1
Contact Sprint in person, by phone, chat or email to report your phone as stolen or lost. Dial 866-866-7509 within the U.S. or dial "* 7" from a Sprint phone. Log on to the Sprint website to contact the company via chat.
Step 2
Deactivate or suspend service to your phone. Opt for suspension of service if it is likely that your phone will be recovered soon (i.e., You think you misplaced it and you expect to find it.). Inquire about GPS tracing if you subscribe to Sprint's Total Equipment Protection or Family Locator service. You do not need to provide any device identification numbers to file a claim. However, you will need to verify your identity.
Step 3
Contact Sprint and report the recovery of your phone. Request reactivation of the phone and restoration of your service agreement. Be prepared to verify your identity. Deactivated or suspended phones can only be reactivated by the account holder or an authorized user of the account, after identification verification.
Tip
If you file a claim with Total Equipment Protection, you can replace your smart phone for $100. Basic phones have a $50 deductible.
Warning
Do not steal or attempt to activate a found cell phone. Return merchandise to Sprint.