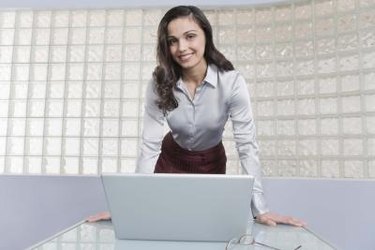 It seems everyone is joining Facebook to stay in touch with friends and family. Creating a photo album to share with your Facebook friends will only take a few minutes, but be careful: Once you see how easy it is, you may find yourself spending even more time on Facebook.
Step 1
Select the photos you want for your Facebook album. The fastest way to upload the photos from your computer is from a folder that contains only the photos you want to use, so create a folder on your desktop (or anywhere you can find it easily) that you can delete after you upload the photos to Facebook.
Step 2
Open your web browser and go to Facebook. Once you are logged in, go to the "Profile" tab on the top right side of the page. Locate the "Photos" tab on the "Profile" page just below your profile name.
Step 3
Click on the "Photos" application; once the page is fully loaded, click the large button that reads "Create a Photo Album." The button is located at the top of the page, on the right-hand side.
Step 4
The screen should read "Add New Photos." Fill in all of the blank spaces with the album's name, location and description. Change your privacy settings to determine who can see your photos. Once these fields are complete, click "Create Album."
Step 5
The next page will prompt you to upload your photos. Facebook automatically searches for photos on your desktop, but you can manually choose the folder you created earlier. Select the photos and click "Upload." A window will appear to notify you when the upload is complete. Once it is done, you will have successfully created a Facebook photo album.
Step 6
You can add captions to the photos in the album, and "tag" (identify) your friends and family in the photos before publishing them. Choose one photo to serve as the album's "cover" and click "Done." Now you and your friends can view your album. If you need to change anything in your album, you can access it by going back to the "Photos" application and clicking on "My Albums."