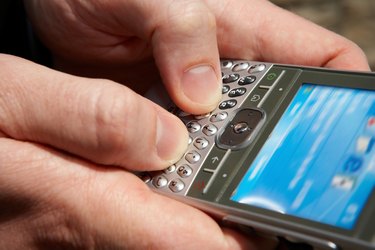 Avoiding activation fees when you purchase a cell phone can save you a lot of money. Cell phone providers can charge anywhere from $35 to $45 per phone. That amount will add up to even more if you use multiple phones for family members or a business. You can take advantage of the fierce competition between cell phone companies by shopping around for the best offers that eliminate activation fees.
Step 1
Check your affiliations. Determine if your cell phone can be purchased through your place of work or through any organization you may belong to. A cell phone provider may waive the activation fee if you are associated with certain schools, such as community colleges. You may be eligible for savings by purchasing your cell phone through the company you work for. If you are a member of a community group, such as the Boys and Girls Clubs of America, activation fees may be waived as well.
Step 2
Shop around. Compare current deals being offered by the cell phone carriers in your area. Many cell phone companies have outlet stores with a wide variety of phones on display. Competing cell phone providers often waive activation fees as a selling point. Simply asking a customer service person to waive the activation fee to make the phone fit your budget may be all it takes to have the charges eliminated. Consider purchasing your cell phone at a big box retailer. Most large chain stores will have a variety of cell phone carriers for you to choose from, many, if not all, with no activation fees.
Step 3
Consider buying your cell phone directly from the provider's web site. Many times you will find phones and service plans are less expensive when purchased online. In most cases the phone is sent directly to you with easy to follow activation instructions and no fees.
Things You'll Need
Computer

Internet connection
Tip
In some cases activation fees are waived for longer term contracts. Always read the fine print before signing a cell phone service contract.