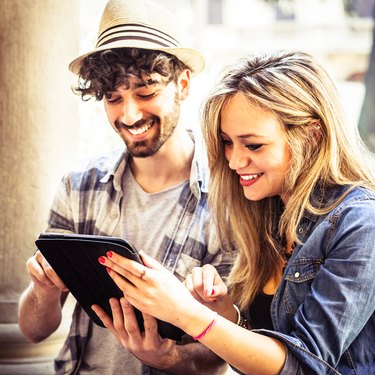 Becoming a justice of the peace, best known for performing civil wedding ceremonies, is an eight- to 10-week process that requires navigating your state's bureaucratic system. The reward, however, is the ability to not only perform wedding ceremonies, but also to participate in depositions, witness signatures and a host of other legal duties.
In most states, justice of the peace applicants must be appointed by the governor or executive branch and may serve for a limited amount of time before being required to renew the license.
In addition, the title "justice of the peace" may also be applied to law-school-educated judges who serve a specific function in their state. In this case, the justice of the peace is a working judge.
The internet may be used as a tool in gathering information and applications to become a justice of the peace, but the process does require that applicants sign at least one document in person, under oath.
The Process
Step 1
Visit the secretary of state's office for the state in which you wish to become a justice of the peace. Most secretary of state websites have a list requirements and an application available online.
Step 2
Carefully read the requirements posted online, as many states require a minimum age, minimum length of residency and a fee for processing the application.
Step 3
When the application is complete, file it with the appropriate office. You may be required to do this in person, as some states require applicants to sign a document under oath stating that they have not been convicted of a crime (other than being issued parking tickets).
Step 4
Obtain and complete a state police records application, which may also be found on the secretary of state's website for the state you are applying in. The application must be completed and turned in with a fee.
Step 5
When the application is complete and approved, it is delivered to the governor's office where it will be approved, and you will be appointed as a justice of the peace.