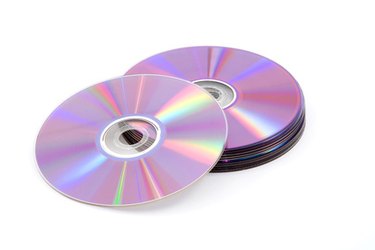 Movies can be viewed from a DVD on devices such as DVD players and computers. Users who do not want to store large numbers of DVDs, can "rip" (copy) DVD files to a drive for storage. The large capacity of external memory drives (with some being over 100 GB and able to store multiple movies with one movie generally taking 4-5 GB in DVD format) allows this process and many DVD players now come with USB memory card slots to play movies directly from memory cards.
Find DVD ripper software
Step 1
Navigate to a DVD ripper website. Hundreds of DVD ripper websites are available online and can be found by typing in the term "DVD ripper" on a search engine. Click on the download link and follow the installation instructions given on the website and installation wizard.
Step 2
On your computer, insert a memory card into the USB slot. Insert the DVD you wish to copy into the DVD drive. Open the DVD ripper program. Click on the button to open the DVD folder and specify the DVD files that you wish to copy (The longest running title which can be found by viewing the file information, is usually the main title movie. This can be checked by opening the DVD folder separately and opening the ".VOB" files in the "VIDEO_TS" folder to find the main movie file) or the "Full Disc" function that is available on some DVD rippers.
Step 3
Click on the "Profile" drop-down menu. Select the file output that you wish to save the video as. It is possible to keep the same file format as the DVD (.VOB) but if you would like to be able to view your DVD file on another device such as an iPod then you want to convert the file to MP4 format. Indicate the level of audio and video quality you want using a gauge on the converter, or the choice of "high," "medium" or "low" options. If you are planning on viewing the DVD on smaller screen for example, then it is possible to have lower video quality without affecting the viewing too much. The better the audio and video quality, the larger the file will be. Select your memory card as the destination drive in the specified field. Click the "Convert" button to add the DVD files to your memory card. According to DVD Guides this can take up 30 minutes.