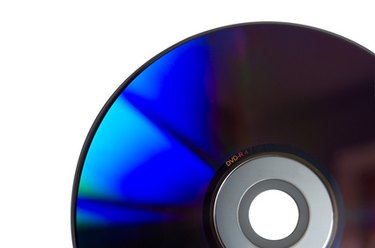 Swap Magic is a DVD tool used for running custom games on a Sony PlayStation 2 (PS2) console. You can purchase Swap Magic online and download the disc image file (.ISO) to your computer. Burning the .ISO disc image of Swap Magic to a DVD-R will require a freeware disc image burn program.
Step 1
Turn on the computer and log in to your operating system. Open a web browser and download a disc image burning application from the list in the Resources section. Install the application, restart your computer, and log in to your user account again.
Step 2
Run the disc image program and click "Burn .ISO to DVD." All of the programs in the Resources section use the exact same process to burn .ISO files and the instructions for each program are the same. Eject the disc tray on the DVD burner and place a blank DVD-R in the disc tray, then close it. Type a title for the DVD being burned and select a disc burn speed (1x, 2x, or 4x).
Step 3
Browse for the Swap Magic .ISO file and click "OK." The program will begin burning Swap Magic to a DVD-R for use with your PS2. Wait for the disc burn session to finish before ejecting the Swap Magic DVD-R.