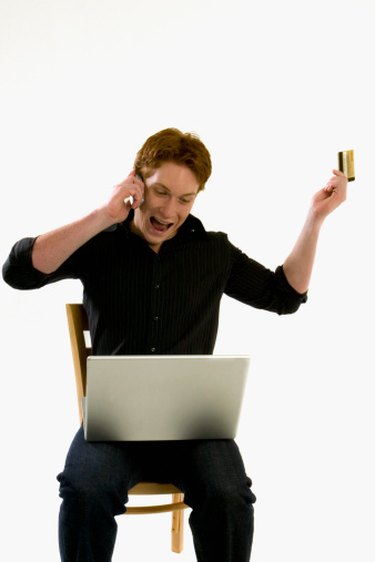 Value Plus is a paid membership discount service that allows members to purchase products online at heavily reduced prices. There have been numerous posts about Value Plus on several different consumer complaint websites, including Complaints Board and Consumer Affairs; many people have reported issues with cancelling the service and getting refunds for charges posted by Value Plus. However, there are a few simple steps you can take to cancel your service with Value Plus.
Step 1
Note the amount(s) charged on your credit card or bank statement. You'll need these figures when writing a dispute or cancellation letter. Write them down and have them close at hand if you call Value Plus's customer service line.
Step 2
Write a cancellation of service request letter, listing the charges made that you want refunded, and provide your membership account number. You can send your letter to Value Plus's customer service department at:
ATTN: Customer Service P.O. Box 5265 Hopkins, MN 55343-2265
Step 3
Call Value Plus's customer service department if you would rather speak to a representative. Value Plus's phone number is 800-475-1942. Provide your membership account number to the representative.
Step 4
You can also fill out the cancellation form at Program Stop's website.
Step 5
File a credit card charge dispute if Value Plus is unresponsive or doesn't refund the charges. You'll need to send a dispute letter to Value Plus within 60 days of when the charge appeared on your statement. The Federal Trade Commission has a sample letter available on its website.
Tip
Make copies of any correspondence; you may need to provide it as evidence when filing a credit card dispute.