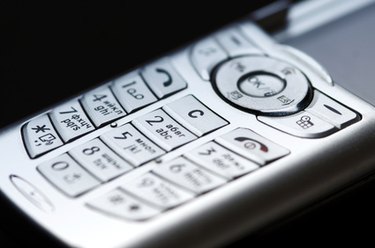 You can cancel your Verizon Wireless cellular service after your contract is up with no penalty. There is no way to cancel over the Internet; you must contact the company by phone or in person and explain that you wish to cancel. Only the person whose name is on the account can cancel the service. The service will be shut off at the end of your next billing date, not at the time you call. This is to prevent overage charges due to pro-rated minutes.
Step 1
Contact Verizon Wireless customer care by phone at 1-800-922-0204 or dial *611 from your Verizon Wireless phone. You can also go into a Verizon Wireless store.
Step 2
Talk to a representative and provide the password for your account or your picture ID.
Step 3
Tell the representative you wish to cancel your service. You may be asked why you wish to cancel, or she may try to sell you on signing a new contract.